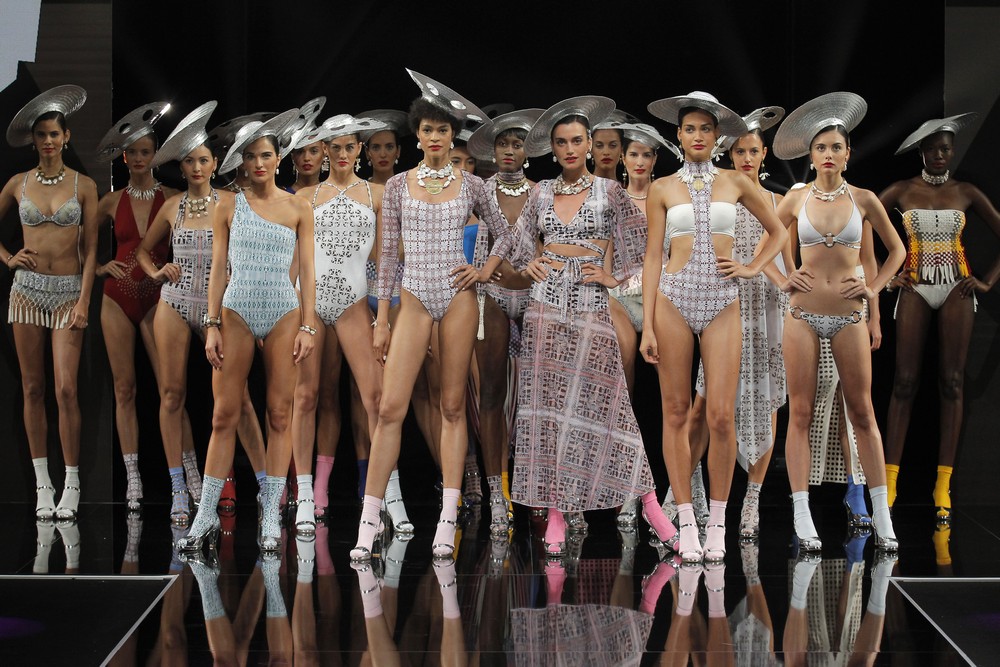 2017-06-16
SPRING-SUMMER 2018 COLLECTION
Willing to continue deepening and reinterpreting our "Canarian" reality, "Tender Cheese" is born.
In this collection I use fretwork to print the fabrics from which the pieces will be made.
This traditional Canarian handicraft is considered one of the finest and most difficult crafts of the archipelago, which has its origins in the border between Portugal, Andalusia and Extremadura. It has always been linked to the hands of women, and has been the most important craft activity in the Islands. Nowadays, the tradition continues, although it is not the main professional activity.
The design of the collection is based on the same idea of openwork, giving an exclusive treatment to each model as if they were pieces of craftsmanship. The collection consists of two parts, one in plain fabrics and the other in printed fabrics.
As for the colour, I am going to use the openwork print in its natural colours mixed with plain fabrics in different shades of pink, ecru, sand, some soft yellow, light blue...
The accessories play with the un-placement of the typical straw beach Pamelas, turning them upside down or inside out creating a sophisticated and glamorous effect.