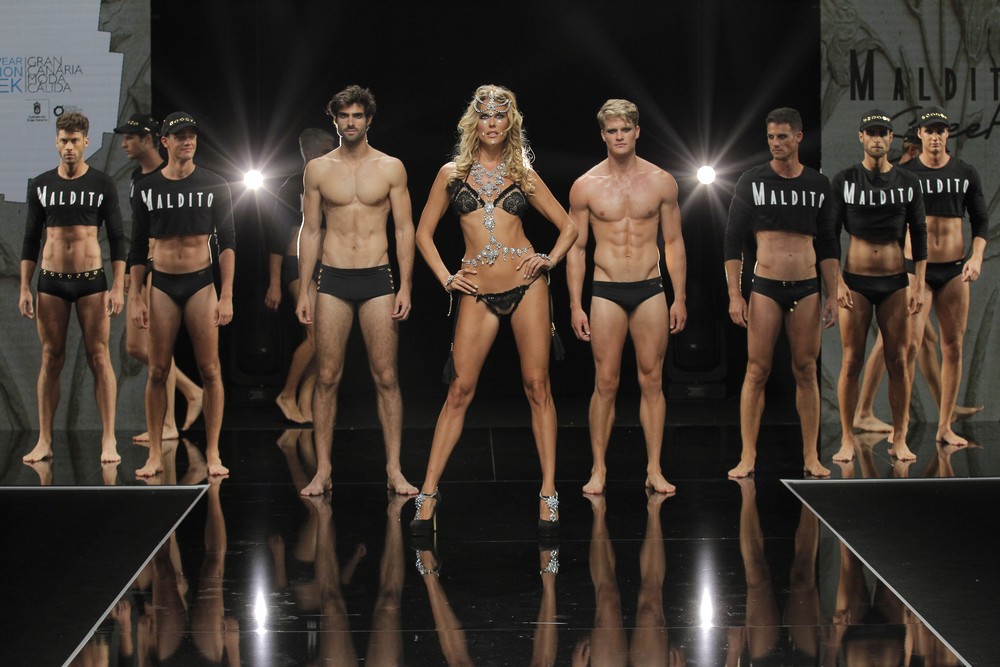 2017-06-17
SPRING-SUMMER 2018 COLLECTION
The Canarian fashion brand MalditoSweet presents its fourth swimwear collection by Nicole Mentado Burman.
Her creations, full of colour, are aimed at a contemporary and cosmopolitan woman, strongly provocative, who stands out for her constant search when it comes to expressing something new and unexpected with her look.
The result of a constant creative research and a laborious handcrafted process, inherited from haute couture, the new proposal presented this 2017 at the Swimwear Fashion Week of Gran Canaria Moda Cálida by MalditoSweet stands out for its strong personality and indisputable style.
The exquisiteness and delicacy of the materials used in a combination of lycras, transparencies, feathers and beads, the sartorial construction of her designs, and the unprecedented combination of styles, have given life to an original mix of modern sensuality and anti-conformist femininity.
From her homeland, the Canary Islands, Nicole has stamped a stamp of bright colours on her designs. An extremely feminine and transgressive proposal, inspired by the seductive Bollywood. Swimwear, bikinis and trikinis are combined with a strong detail in the accessories, which announce that this brand is going to much more.
5588