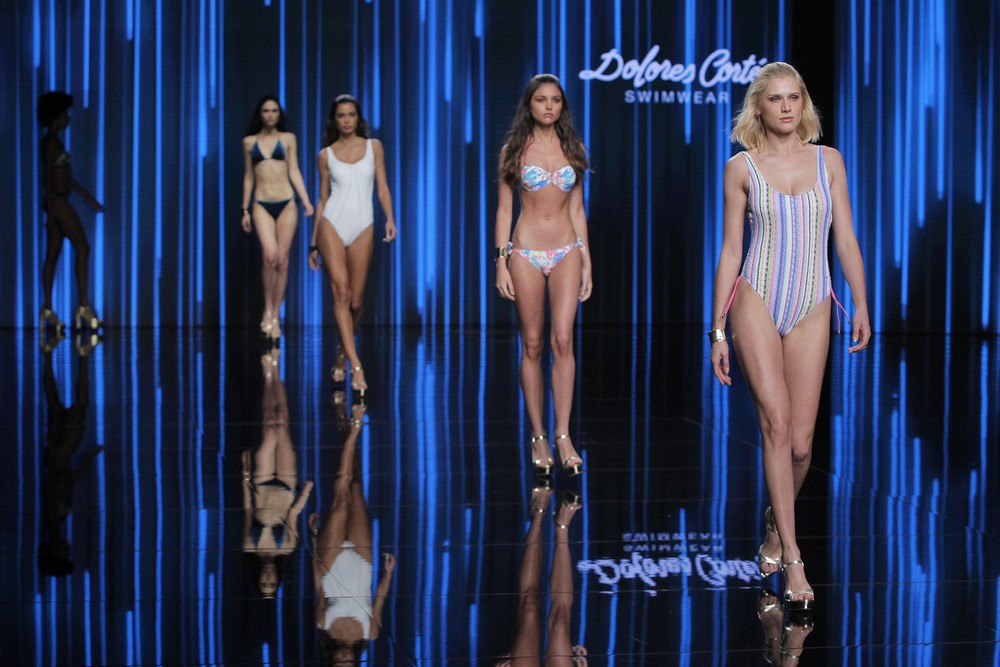 2018-06-15
SPRING-SUMMER 2019 COLLECTION - PATCHWORK
This collection is an ode to individuality, its unconventional silhouettes and colours conveying the brand's confident and even rebellious attitude.
Glitter, original graphic compositions and different textures take centre stage, while patchwork-inspired prints offer a new field of experimentation for the designer.
A base of simple silhouettes, versatile enough to be worn both in and out of the pool, surprise with their striking finishes.
SPRING-SUMMER 2019 COLLECTION (DOLORES CORTÉS KIDS) - FOLKLORE

The colours of this collection for summer 2019 range from strawberry and coral mixed with turquoise, green and yellow, simulating a tropical and summery atmosphere.
The garments are enhanced with three types of ruffles - cape ruffles, ruffled ruffles and ruffles simulating flower petals
- that emphasise the folkloric inspiration of the collection.
5780