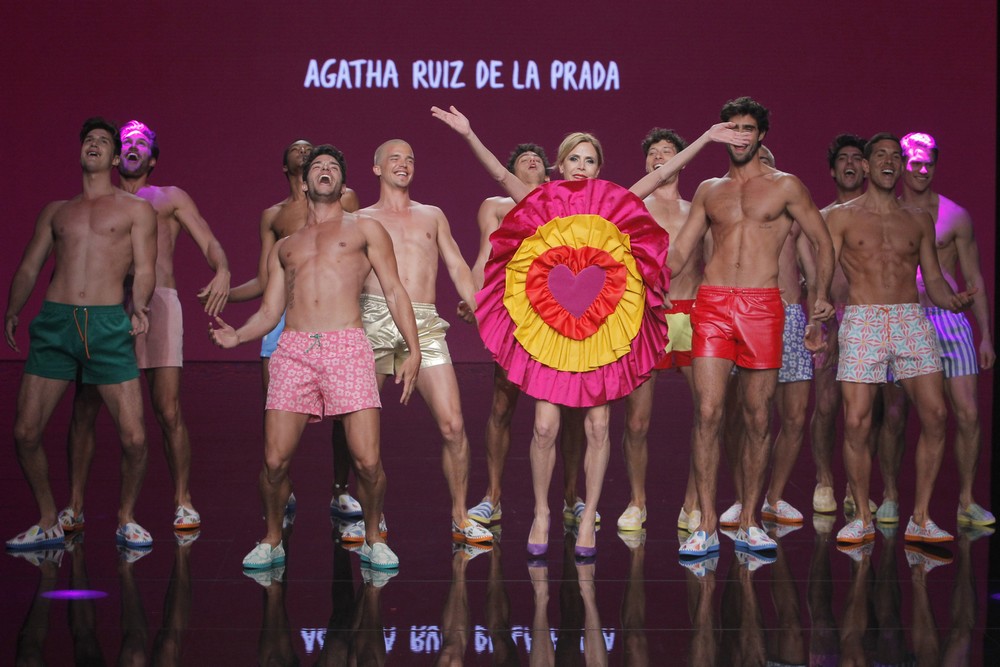 2018-06-15
SPRING-SUMMER 2019 COLLECTION
Agatha Ruiz de la Prada jumps to the Gran Canaria Swimwear Fashion Week with explosions of color and optimism. A unique swimwear collection that promises not to disappoint anyone. Unique designs that invite you to take the most refreshing and fun summer dip.
Our always cheerful and elegant woman will wear bikinis and swimsuits inspired by the Spain of our soul. Flag, madroños and hoops will be the protagonists of this exciting series. A lot of glitter of sequins and metallic lycra in the final exits.
Agatha, always breaking with the times and true to herself, brings new proposals following the surprising thread of her reinterpretation of the Agatha world. Men appear again on our catwalk and in the most unusual and sexy way possible. Colorful Bermuda shorts made with our exclusive Visatex upholstery fabrics, combined with plastic, cotton and silk fabrics.
As always, Agatha Ruiz de la Prada's collections are loaded with accessories and in this case she wanted to pay tribute to the press, designing transparent plastic bags where each magazine can be seen to be the envy of the entire beach. Slowwalk, our new shoe licensee, is coming on strong and has teamed up with Visatex to create the "Neoalpargata".
This complete and original collection will leave you not only with the body ready to spend the most entertaining and colorful summer, but also to be the queen or king of the beach!