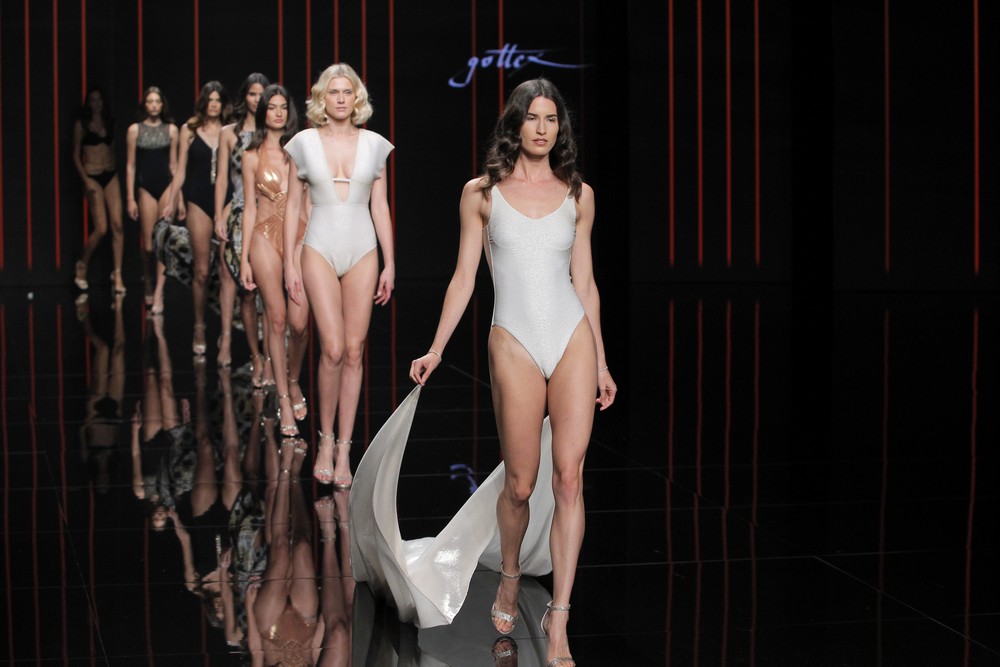 2018-06-16
SPRING-SUMMER COLLECTION 2019 - REVOLUTION
Gottex's summer 2019 collection is divided into four main lines of inspiration.
Graphic Revoluiotion: modern multi-coloured geometric prints with touches of black and white mixed with watercolour brushstrokes and intricate mosaics. The styles of the prints and the way they are cut are specifically designed to enhance the female form.
Mystery Blossom: hand-painted Japanese-inspired flower prints are the focal point of this line. The mix with flowers recreating the effect of X-rays and the geometric shapes that accompany them are the elements that confer originality creating unique prits.
Nautical Revival: the nautical trend is more than recurrent in swimwear and Gottex reinvents it with modern and elegant prints mixing the typical black and red white stripes, enriched with gold chains and other metallic elements.
Royal Glam: the most couture line of the collection, inspired by the divinity of women. Each swimming costume is based on a world-famous goddess, queen or princess.