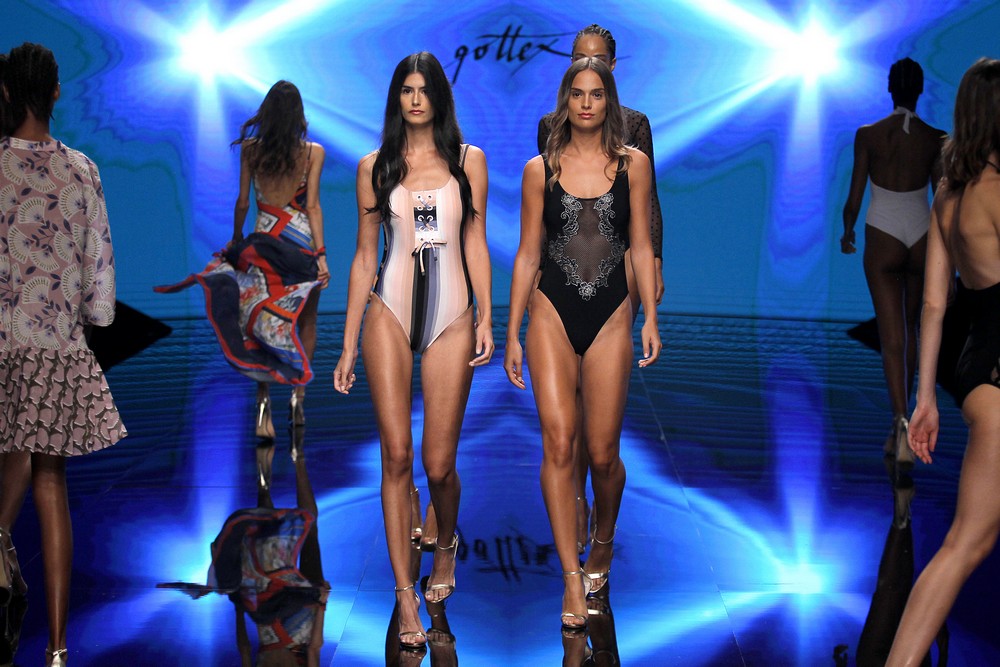 2019-10-04
SPRING-SUMMER 2020 COLLECTION
The Gottex 2020 collection is designed for all women, from classic to modern, all with a touch of glamour and sophistication. This year's collection includes new techniques, more contemporary shapes and a variety of new textures and soft fabrics. Two collections have multiple launch dates: Cruise and Spring.
This year's collection is divided into 3 subcategories: Couture, Collection and The Essentials.
Couture is our highest priced and most glamorous sub-category, offering a high standard of swimwear. All styles in the collection feature unique fabrics, picturesque embroidery and exclusive shapes for a look of luxury and sophistication.
Collection represents the heart of the Gottex collection and offers a range of products for both classic and modern women. There are a few groups of contour enhancing garments designed for fit and control while maintaining a trend-led look. Our contour suit "shapes your body to perfection". The collection is based on bold prints along with solid ensembles; a growing trend.
The Essentials represents a more traditional category, for the woman looking for the Gottex essence at a more affordable price point.
This year's advertising campaign for the Gottex collection was shot on the beaches of Israel, against a sandy backdrop of beaches and cliffs. It features Brazilian supermodel Isabeli Fontana, who has graced the covers of numerous magazines including Sports Illustrated Swimsuit Issue, MarieClaire, ELLE, Vogue, Harper's Bazaar and Numéro.
Fontana has been the face of several advertising campaigns, including for Chanel, Bulgari, Dolce & Gabbana, Emporio Armani, Oscar de la Renta, Ralph Lauren, Revlon, Roberto Cavalli, Rosa Chá, Tommy Hilfiger, Valentino, Versace and Victoria's Secret.