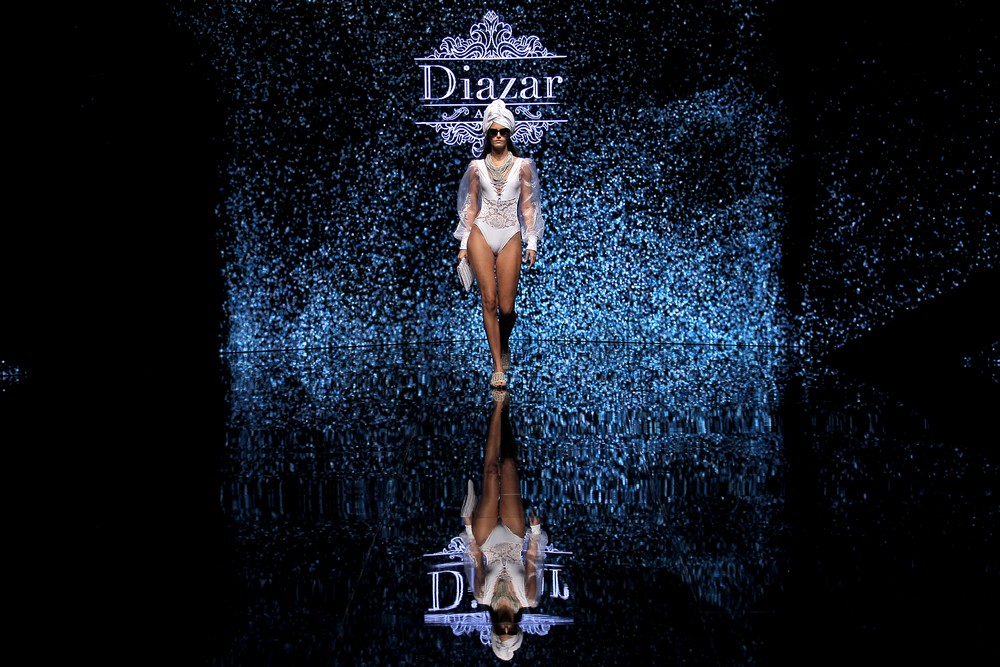 2019-10-04
SPRING-SUMMER 2020 COLLECTION
This collection is the result of the maturation of the proposed inspiration and the search for suitable and accessible raw materials for the manufacture of the proposed garments, based on "Los Indianos". In this source of inspiration, some of the most characteristic elements of the archetype of an "indiano", the essence of the renowned carnival of La Palma, are interpreted, giving prominence, as could not be otherwise, to white, beige and very light shades of discreet pastel tones.
There are also light touches of colour, taking as a reference aspects that make up the experience of the "indiano", an emigrant who, in search of riches or mere survival, travelled to the Americas and, with luck, returned full of them. Some of these elements that make up the journey refer to details that transfer the experience of venturing into the unknown: from metallic materials, typical of the great ships that transported the adventurous Indians to new lands; through a host of details that evoke the discoveries in the Indies, such as the pearls with which they adorned themselves, the tobacco they grew or the rum they later exported; to the discovery of a wide range of greens typical of the exuberant vegetation and the vivid colours of the tropical jungles.
All these elements make up a cultural baggage that returned with the emigrants who returned to the land from which they had departed years before, becoming another of the riches that arrived on La Palma. This richness is evoked in the present Diazar Atelier swimwear collection under the prism of an authentic adventure as a whole, a chapter of our history that is present today far beyond the festivity.