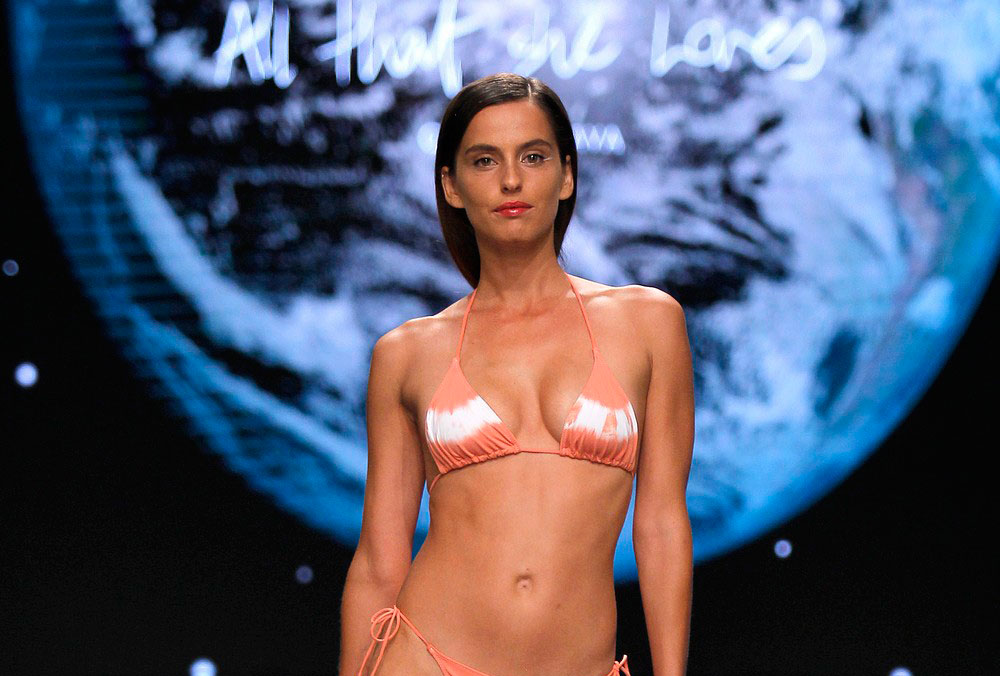 2019-10-04
SPRING-SUMMER 2020 COLLECTION
In the KRAFT & DYE 2.0 SS20 collection, delicacy and strength take over the catwalk: those handmade knots and energetic dyes become an explosion of colours and sensations that are hard to forget. As if simplicity had never been so sophisticated.
The colour starts with white and lemon, goes through lavender, coral, pink and reaches greens and intense blue. In swimwear we find high quality polyamides both plain, ribbed and embroidered, but all prepared for dyeing, and in the new line of accessories we find organic cottons, organic cottons, chenille and linen-cotton gauze. The looks that ATSL proposes have overlapping as a slogan, bikinis over bikinis, maillots with shorts, bikinis under and over the accessories, sometimes with shorts, sometimes with maxi sarongs, skirts with sweatshirts, overlapping or coming out underneath, which are hidden and shown next to a bikini strap or the deep neckline of a maillot.
The new proposal is bold and brave, composed of the essence of mix and match for a pure Craft swimwear collection with a 2.0 spirit. These garments come from the ideas of one woman and pass through the hands of many others, for women like you, women who are brave, whether they know it or not. Confident women who may not know where they are going, but who know who they are, what they are worth and where they come from.
Authentic women.
Women who value the good and the new without renouncing naturalness.
Women who love what is real.