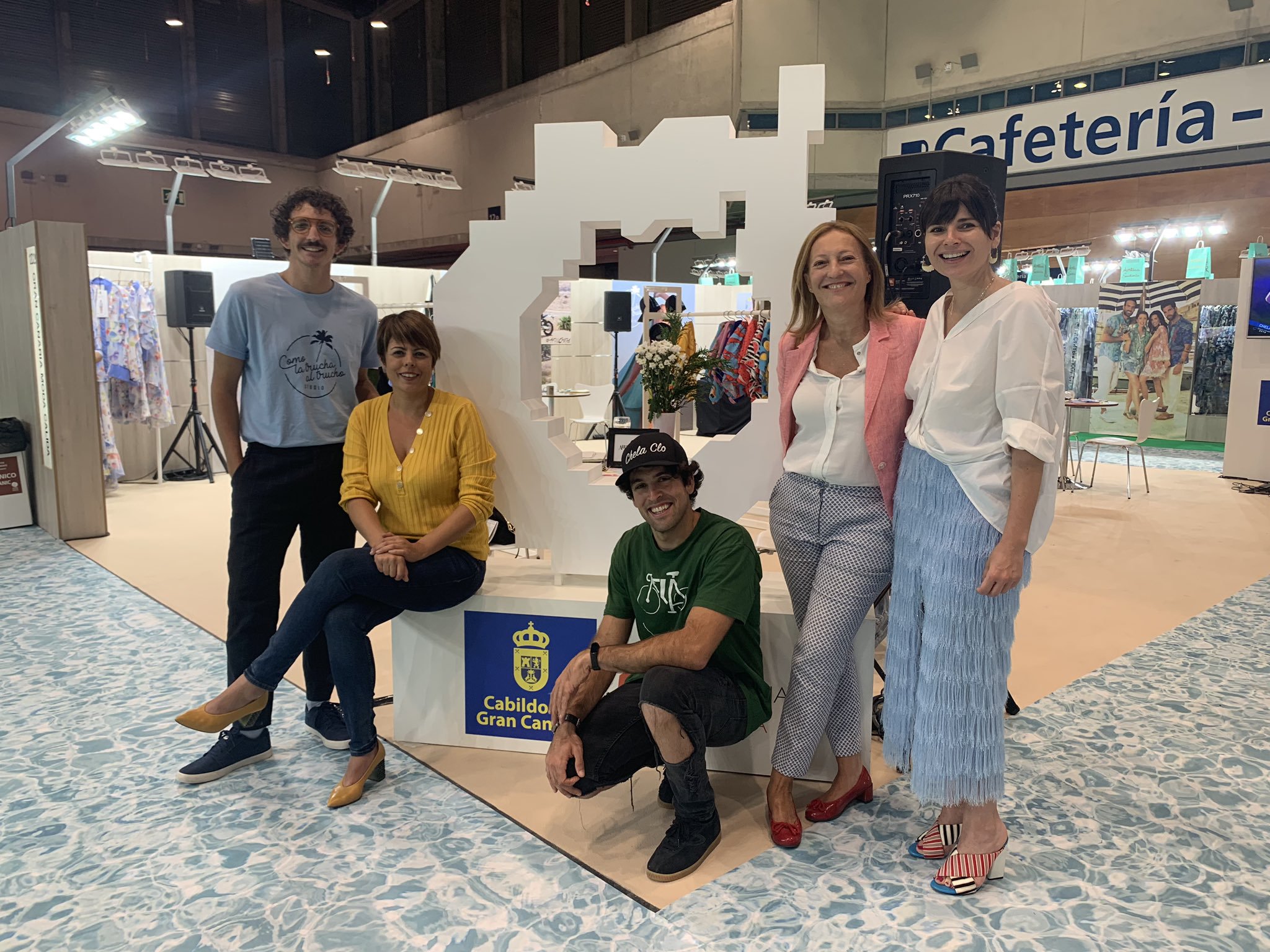 2019-09-13
Gran Canaria Moda Cálida has attended Momad for the first time, the International Fashion, Footwear and Accessories Show in Madrid, which brings together the collections of more than 900 national and international brands in 40,000 square metres.
Aurelia Gil, Chela Clo and Como la Trucha al Trucho are exhibiting their collections at the stand of Gran Canaria Moda Cálida from yesterday until tomorrow, explained the Councillor for Industry and Commerce of the Cabildo, Minerva Alonso, who has travelled to Madrid to attend this great commercial showcase at Ifema.
Alonso stressed that the experience is very positive, as the three designers have received orders and she is confident that tomorrow, when a larger attendance is expected, more business contacts can be consolidated.
In its previous edition Momad received more than 15,000 visitors with 800 brands and exhibiting companies from more than fifteen countries, so the presence of the insular fashion programme is essential to make the designers known to buyers from Spain and other countries.
In this edition, the Fair has also reinforced its commitment to the swimwear and lingerie sector, with a larger exhibition space and more visibility for companies specialising in this segment.
And it is in this space that Gran Canaria Moda Cálida is present, with Aurelia Gil showing the women's swimwear from the 'Dream's Machine' collection for spring-summer 2020 and women's ready-to-wear for the autumn-winter season, as well as designs for ceremonies.
Meanwhile, Chela Clo has brought to Madrid men's ready-to-wear, T-shirts and sportswear, as well as men's swimwear for the 2020 season from the 'Back to the roots' collection, while Como la Trucha al Trucho is showing women's swimwear from the 'Holiday Motel' collection and the spring-summer 2020 collection called 'Mujercitas', which will be presented at the 2019 Gran Canaria Swim Week by Moda Cálida.