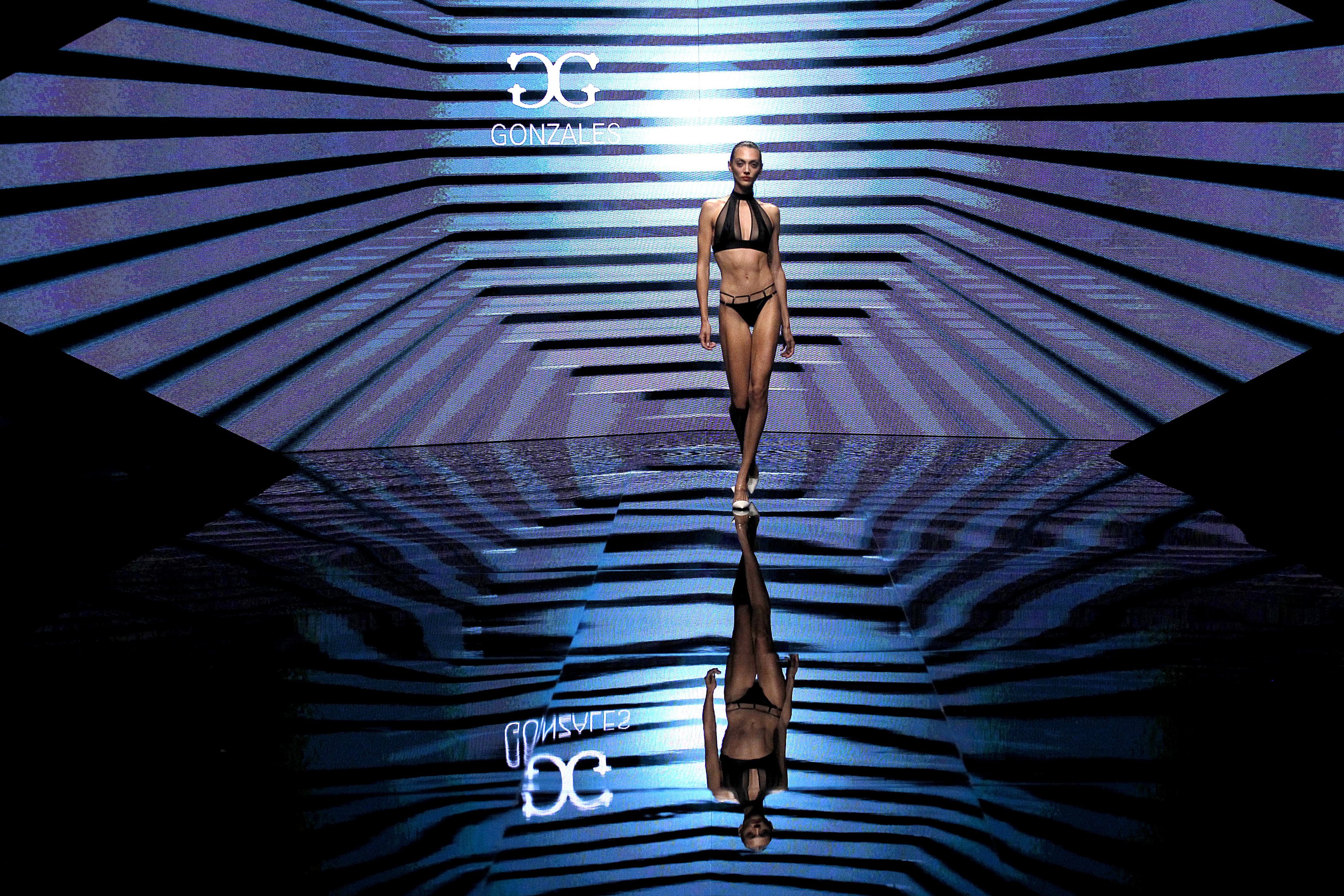 2020-01-20
The firm presented the Lou Collection with about thirty pieces for the autumn-winter 2020
The event will be closing today after three days of sensuality at the Paris Porte de Versailles exhibition centre
The Gonzales firm has been admitted to another alternative event alongside prestigious brands such as Chantelle, Andrés Sardá and Bordelle
Gran Canaria Moda Cálida has participated with the firm Gonzales Affaires in the prestigious Salon International de la Lingerie in Paris, which hosted the latest trends in intimate fashion in front of the largest gathering of European professionals in the sector, from buyers and agents to specialised press.
The event will close today after three days of sensuality-filled fashion shows and exhibitors, including the Lou collection by Carmen González from Gran Canaria for the autumn-winter season, which consists of some thirty pieces.
This is a great opportunity paid for by the Cabildo de Gran Canaria because this event brings together more than 28,000 visitors and all the surrounding countries are represented, mainly Germany, Italy, the United Kingdom, Spain, Benelux and Russia, in addition to the host country, which stood out for its volume of proposals.
There was a show reserved for professionals in the lingerie and swimwear sector, boutiques, department stores such as El Corte Inglés and Harrods, hypermarkets and purchasing centres, as well as spaces for importers, wholesalers and distance selling.
The firm Gonzales was also admitted to Exposed, an alternative event within this Fair that encompasses all contemporary design, a selection of avant-garde products, both from well-known brands and those that are beginning to open up a promising path, which has allowed Gonzales to exhibit alongside prestigious brands such as Chantelle, Andrés Sardá, Bordelle, Calida and, among others, Love Story Intimates.
The designer: Carmen González
Carmen González created Gonzales Affaires, a lingerie firm known for its extreme sensuality of exclusive garments made by hand mixing silk, lace and delicate finishes conceived to follow the lines of a woman's body, marking her curves.
The designer treats underwear without differentiating it from outer garments, eliminating boundaries and using garments such as leather dresses to create hybrid pieces, lingerie dresses, high-waisted culottes and small adjustable panties. The firm sells its collections in shops in New York, Madrid, Berlin, Barcelona, Rome and Brussels.