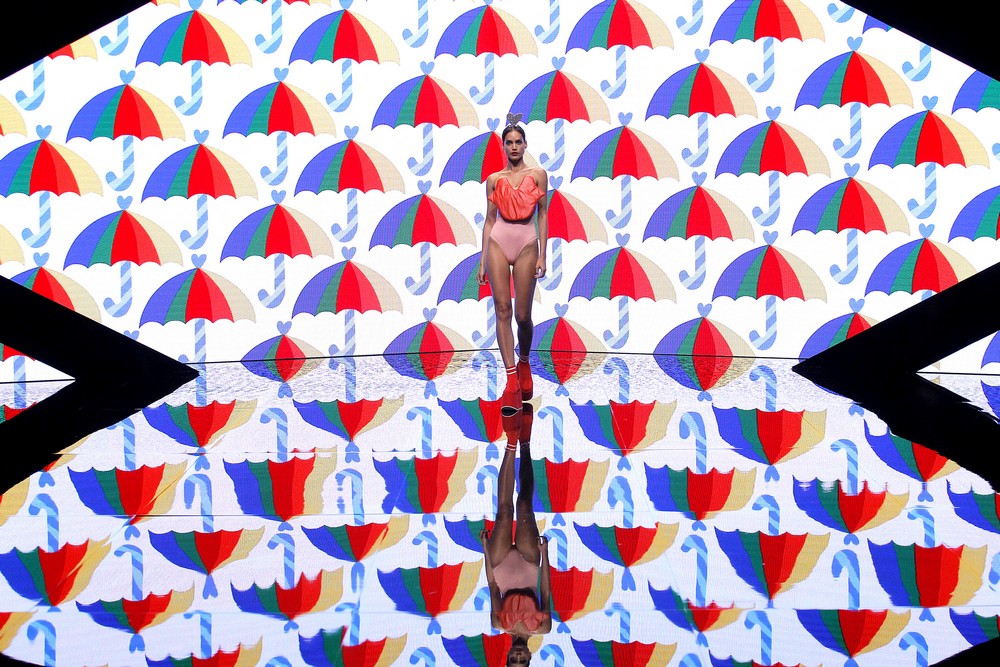 2019-10-05
SPRING-SUMMER 2020 COLLECTION
Agatha Ruiz de la Prada returns to Moda Cálida once again, full of strength and joy, ready to save the world with her swimwear.
The collection she brings with her couldn't be more perfect for such messianic purposes - demure and transgressive, modern and nostalgic, practical and romantic, full of games and contradictions like life itself. Its common thread is recycling, making ecology fashionable and wearing it as a calling card. There's nothing cooler than taking care of the planet, as our succulent swimming costumes wobbling down the catwalk will declare.
To add to the morbidity, this collection is highly evocative of underwear, playing with flesh colours and transparencies, with clinging and corseted silhouettes. As a worthy expression of contemporary agathism, it is full of pop and recurring icons of the house (flowers, stars, lips, hearts...), full of multiple pragmatisms such as pockets, fanny packs, zips, sports ribbons and even turn-down collars. You never know what can happen to you while you're in your swimming costume, a few reflective strips and safety belts are never a bad thing.