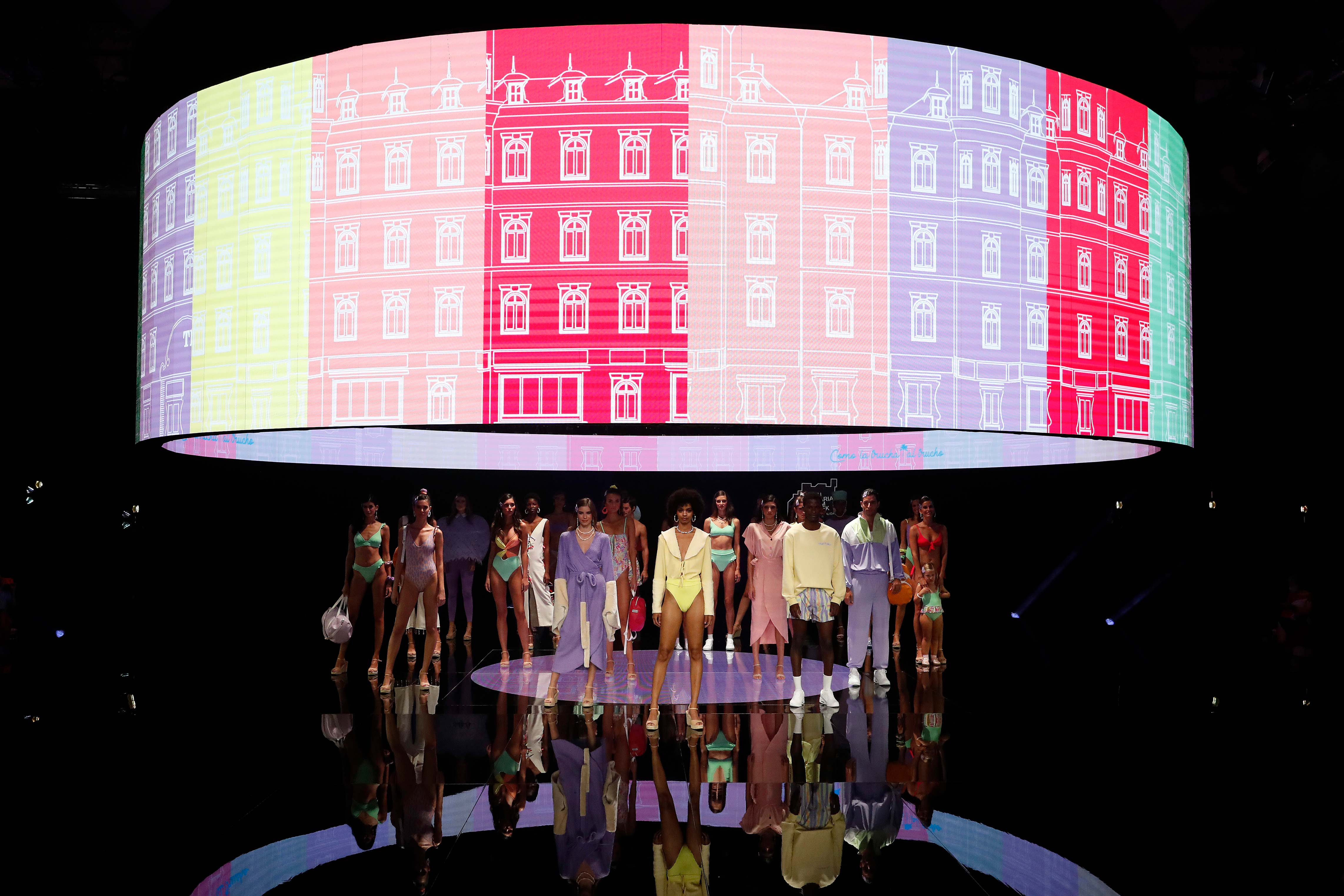 2020-10-22
Como la Trucha al Trucho was created by Amanda Gutiérrez Martín and Adonais Sarmiento Peña in September 2014. It is a contemporary fashion brand for active and dynamic women.
Based on this lifestyle, products adapted for them are created taking into account the comfort and versatility of the garments with options to combine them as she wishes, giving her stylistic freedom.
The prints used in the garments are created by the designers themselves, using a combination of mainly cheerful colours. The products are practically exclusive because the production of the garments that are sold are small and made in the Canary Islands, therefore, the percentage of stylistic coincidences will be minimal.
SS21 Collection - True chill
The True Chill collection is inspired by the cinematographic works of Wes Anderson and making an investment exercise within his universe with a high truchile charge, we have created as if in one of his films a family with characters that carry in their looks different characteristics of their broken families, characters afloat, happy members and even in some cases, their versions of when they were little. In this family portrait anything goes.