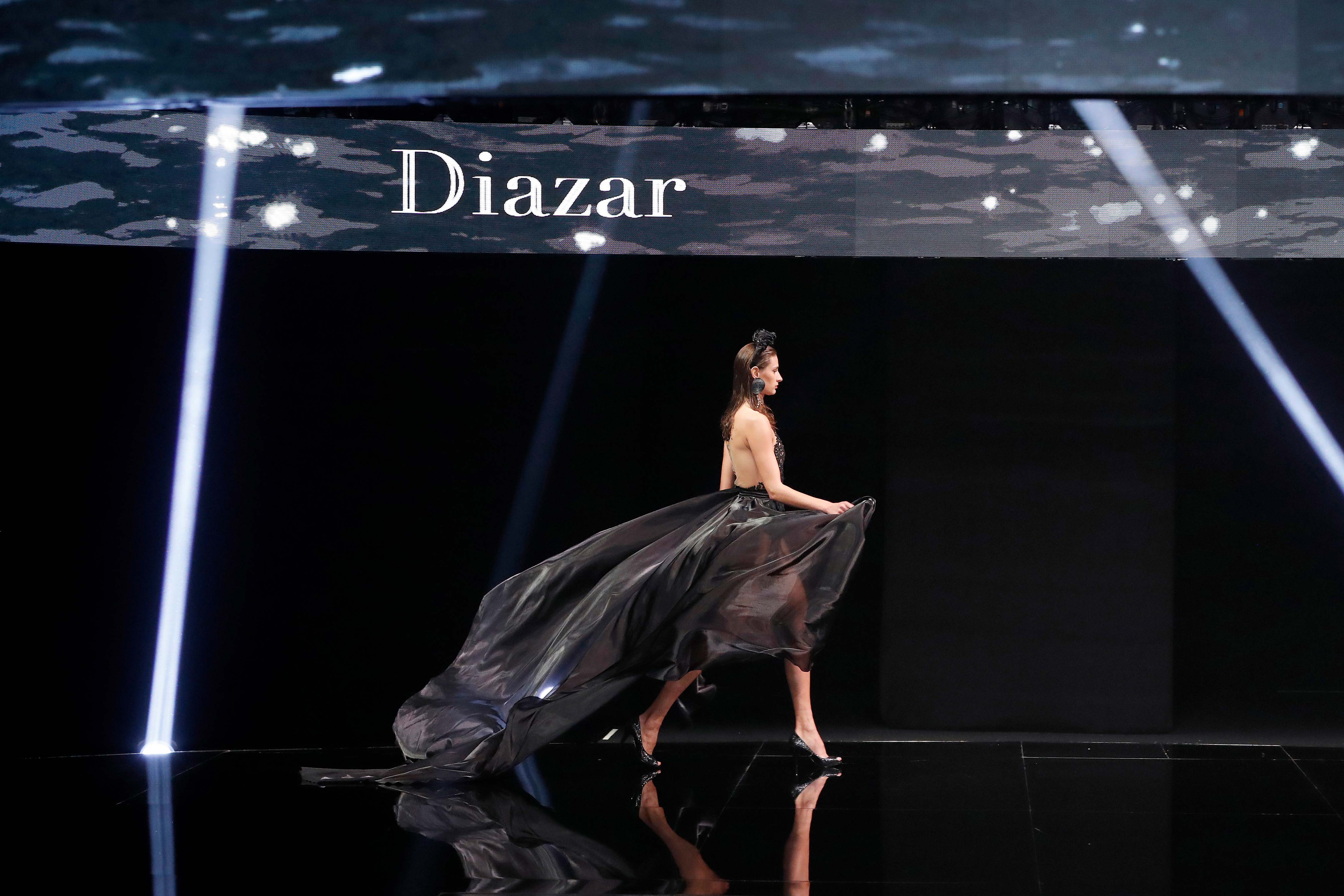 2020-10-23
Two different paths, with different training to the sector they develop today, both designers always found a way to connect with their passion, and the truth is that their lives have always developed in an environment in which sewing, craftsmanship and fine arts in general took shape daily, so that from a very young age they discovered their interest in the world of fashion, the catwalk and design.
So, having the fashion sector always present in their lives in one way or another, Crístofer Pérez and Jonathan Díaz decided to launch their own fashion brand in 2017, betting on a brand that seeks to create attitude with their creations.
Diazar was born with a clear vocation to enhance and make the most of natural beauty, inspired by real and fictional characters that perfectly represent the capabilities and qualities of their time. Thus, his designs are aimed at determined and daring people who project this portentous attitude through the garments they wear.
SS21 swimwear collection:
The new black
In the search process, the term "The new black" comes up, an English expression - translated as "the new black" - used to express that something is "trendy" or "fashionable". It can refer to colours, materials, fabrics, and it can also be extrapolated to styles, practices, customs, etc.
In the present proposal a literal interpretation of the expression is made, so that the whole collection revolves around the colour BLACK, constituting a risky bet that ultimately seeks a return to simplicity. After the reflective processes of "what is the essence of things?", motivated by the current historical context in which we find ourselves, an argumentative thread is developed to return to the simplest, to appreciate the value of things and to discover the relevant factors in what we do and what we acquire. In this sense, fashion becomes the means of expression of ourselves, covering social needs of communication, but also fulfilling the elements that are becoming increasingly important in the sector: comfort when wearing them, versatility of use and responsibility and commitment in obtaining the raw materials that make up what we wear.
The compositional elements that make up the proposal of "The New Black, by Diazar" collection are based on a series of concepts linked to a dark chromatic range, with certain nuances, such as seduction, insinuation, desire, fetish, rudeness, subtlety, among others.