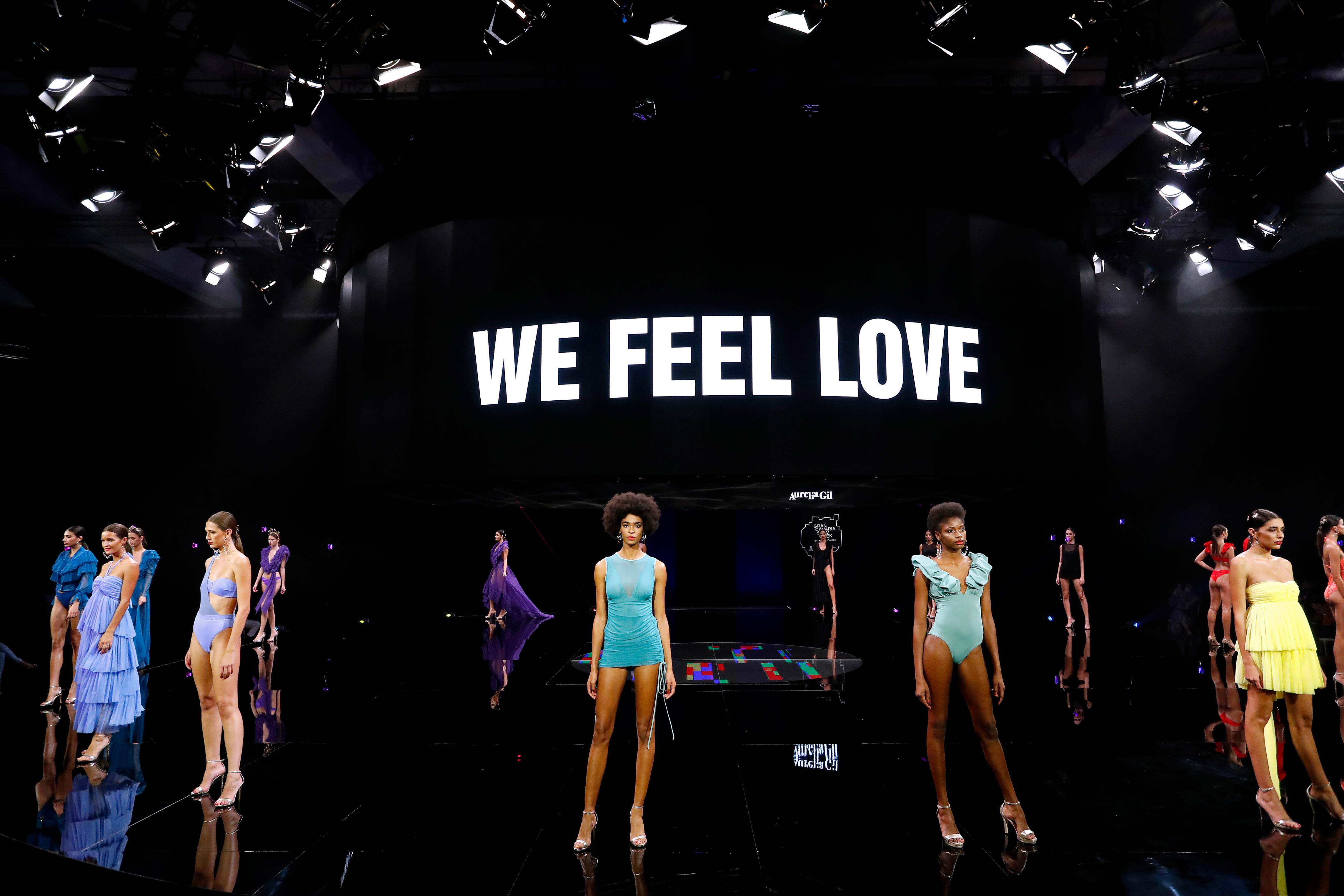 2020-10-23
Aurelia Gil is a brand for women that includes prêt-à-porter & swimwear collections, as well as bridal and made-to-measure atelier dresses. The prints are creations of the designer herself, Aurelia Gil, a detail that gives absolute exclusivity to her designs. The meticulous selection of fabrics is another characteristic of this brand, which opts for natural fabrics and free of harmful substances. Delicate and feminine garments, with exquisite finishes, that recover the magic of craftsmanship to produce a product "100% made with love in Spain" that captivates and seduces.
Winner of the L'Oreal award for the best collection in the 2019 edition of the Gran Canaria Swim Week by Moda Cálida.
This new collection was created with the aim of including swimwear fashion in black tie events that will bring the public closer to luxury and sophistication. The idea is to go a step further and not only include swimwear models in the most summery everyday looks, but to turn these garments into pieces that would be worn on a red carpet. This time a chromatic tour structured in colour blocks will be created. The looks will have a strong presence of their own, with spectacular tulle garments that will dress up the swimwear proposals with fantasy.
#BLACK #WHITE #RETRO BLUE #DELAVÉ BLUE #SANDY RED #LEMON YELLOW #VIOLA PURPLE #SPLIEGE PURPLE #ANANGE ORANGE #MALAQUITE GREEN
In this way, and with the aim of making each woman, a unique woman and each look, an unrepeatable look, we will design a fashion show that proposes, on the one hand, pure looks without artifice with swimwear as protagonists, and on the other hand, totally structured looks that use the swimwear piece as a base on which to create a black tie look. Swimwear that is also transformable, with removable 3D ruffles that turn a basic swimming costume into a sophisticated evening piece with a little extra. With the premise of sustainability and the brand's own objective of creating garments that go into your wardrobe so you won't want to leave, Aurelia Gil, once again insists on creating multiple uses for the same piece of clothing so that you have as many styling options as possible.
#AllYouNeedIsLess #BuyLess #ChooseWellAndMakeItLast