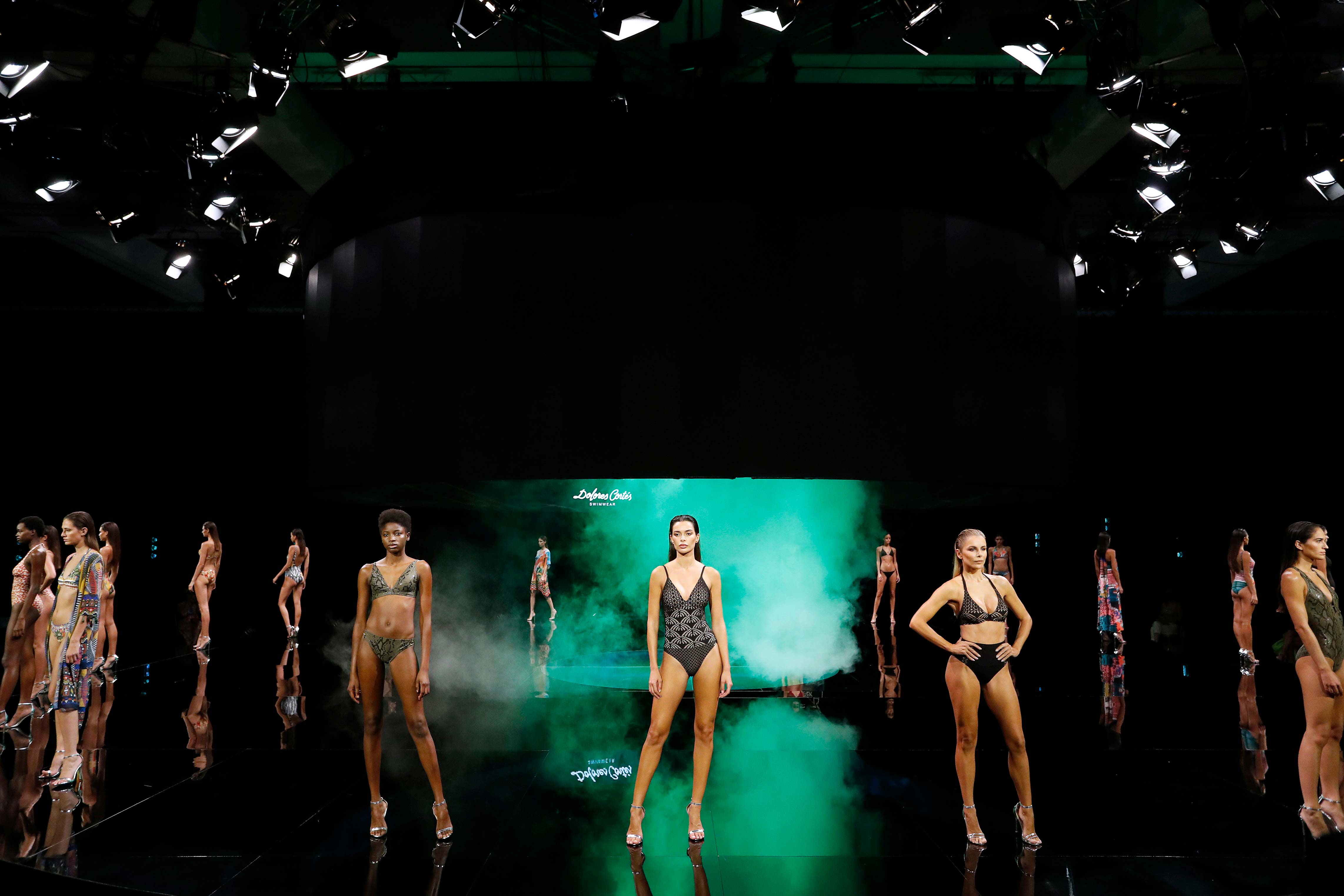 2020-10-24
Dolores Cortés is the continuation of a family tradition of more than sixty years in the design and manufacture of women's swimwear. In the 1980s, Dolores Font Cortés began designing swimwear collections. The models are produced in her own workshop, adopting the name Dolores Cortés as the signature of her creations, in homage to her mother. Thus began a new stage, with the aim of assimilating the concept of fashion to the technical demands of the product, creating innovative collections in which the swimming costume is a trendy product, as well as a swimsuit.
SWIMWEAR COLLECTION SS21
IN(SIDE) THE JUNGLE
Printed designs that take you into a fantastic world full of flowers, tropical plants and exotic animals that inspire tenderness. Textures, openwork and ruffles combining light and saturated colours, such as powder pink, yellow, oranges and greens. SEA SIDE: Red and marine tones, with the colours of the sky, clear blue, the sea and the summer sun. The typical colours of a sunset stand out: yellows, oranges, strawberries, so popular at this time of the year. SWEET UNIVERSE: Citrus colours are the most characteristic. Asymmetrical garments with ethnic prints and fringed details. Summer fruits with frills that give a super refreshing touch to the garments.
6125