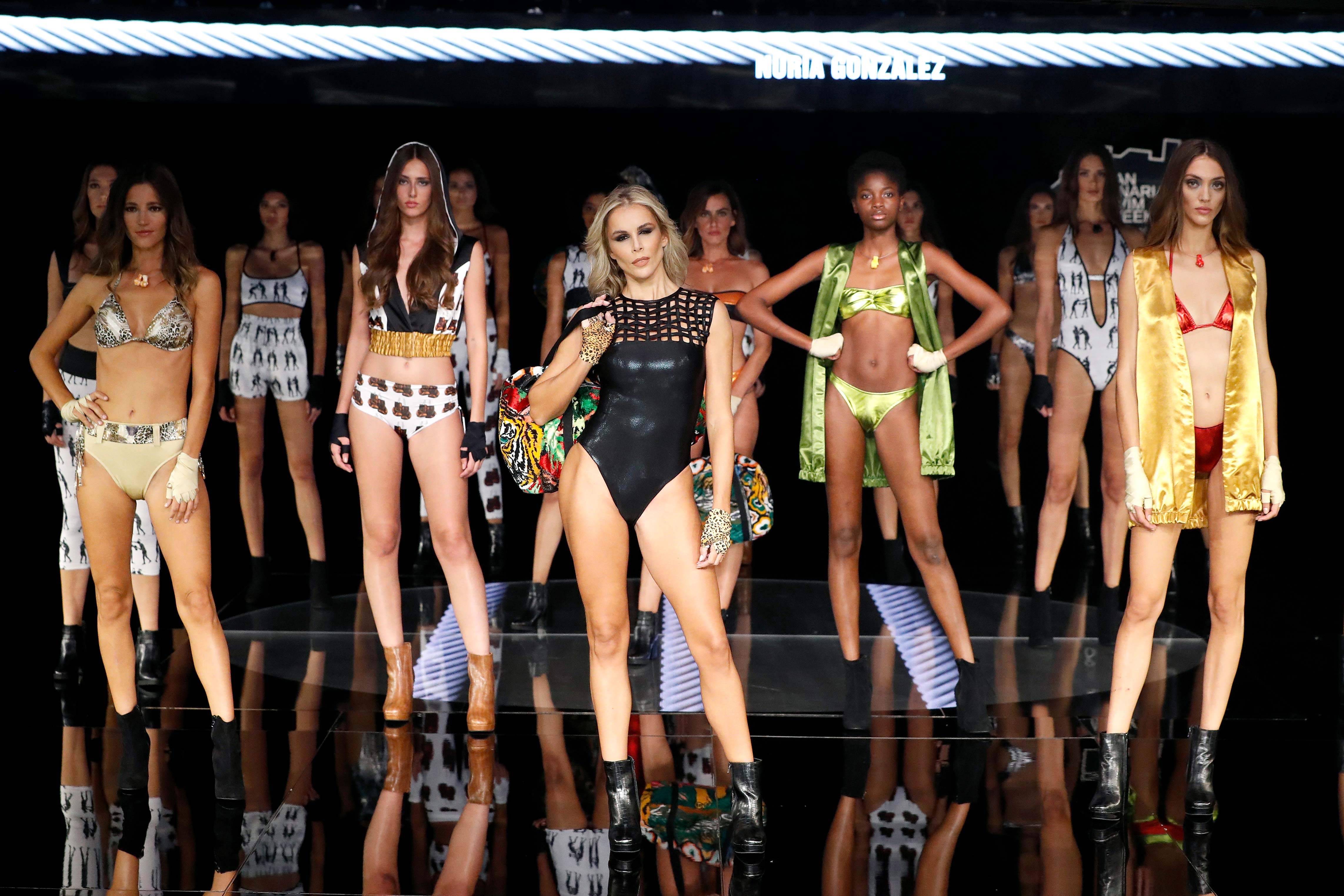 2020-10-24
To say Nuria González in the Canary Islands is to speak in the first person about the design and manufacture of swimwear on the islands. The designer has been part of the "Gran Canaria Moda Cálida" programme since it was created by the Cabildo to support the island's swimwear sector and her annual fashion show arouses enormous expectation for her original treatment of prints and her daring and innovative stagings.
SWIMWEAR COLLECTION SS21
LADY TIGER 2021
Lady Tiger was a woman, Lady Tiger was a black woman, a boxer and a feminist. She was an enemy to beat in a white, macho world that forbade women to get close to a sport of men and for men, until the 80s. And she fought until she got her licence as a professional boxer in the United States: "Her dreams are my dreams", she says, looking at her fellow professionals, and with that goal in mind she chose the name that has made her an icon of women's struggle for equal rights. The embryo of this collection was to create and vindicate an image of a fighting, independent and combative woman in a world that is still hostile to her. Lady Tiger 2021 is a collection "with sparkle", which enters the swimwear fashion ring.