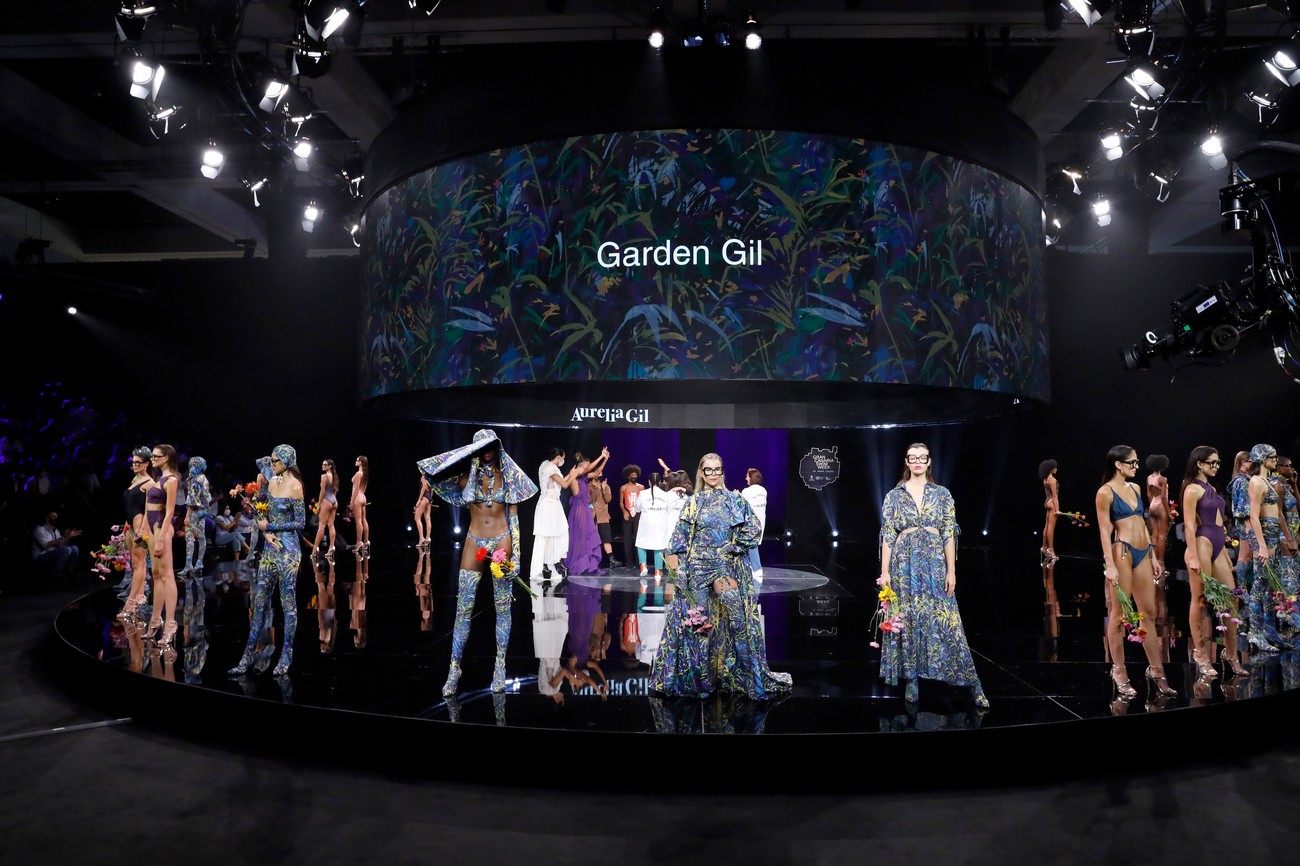 2021-10-23
Aurelia Gil is a brand for women that includes ready-to-wear and swimwear collections, as well as wedding dresses and made-to-measure ateliers. The prints are the designer's own creations, a detail that brings absolute exclusivity to her designs. The meticulous selection of fabrics is another of the characteristics of this brand, which is committed to natural fabrics free of harmful substances. Delicate and feminine garments, with exquisite finishes, that recover the magic of craftsmanship to produce a product "100% made in Spain" that captivates and seduces. Winner of the L'Oreal award for the best collection in the 2019 edition of the SWFW Gran Canaria Moda Cálida.
SS22 COLLECTION: GARDEN GIL
This collection arises when Aurelia knows the work of Ana Beltrá, whose central theme is nature, where she gives voice to plants and shows that in local urban plans the idea of promoting a greener life in cities is not seen, so Garden GIl was born with the intention of becoming a true manifesto of protest. This is why the tropical jungle print is the protagonist of the collection, a pyrotechnic show, an explosion of colour and a clear declaration of principles. The garments have an urban and comfortable feel, and are very much focused on the world of sport. In contrast, the swimwear line has more sophisticated lines, with draping and satin finishes, making it more feminine and sexy. Supporting the main idea of this collection, many of the fabrics are made in Spain and come from recycled materials whose production has been made from start to finish in the new Aurelia Gil swimwear workshop.