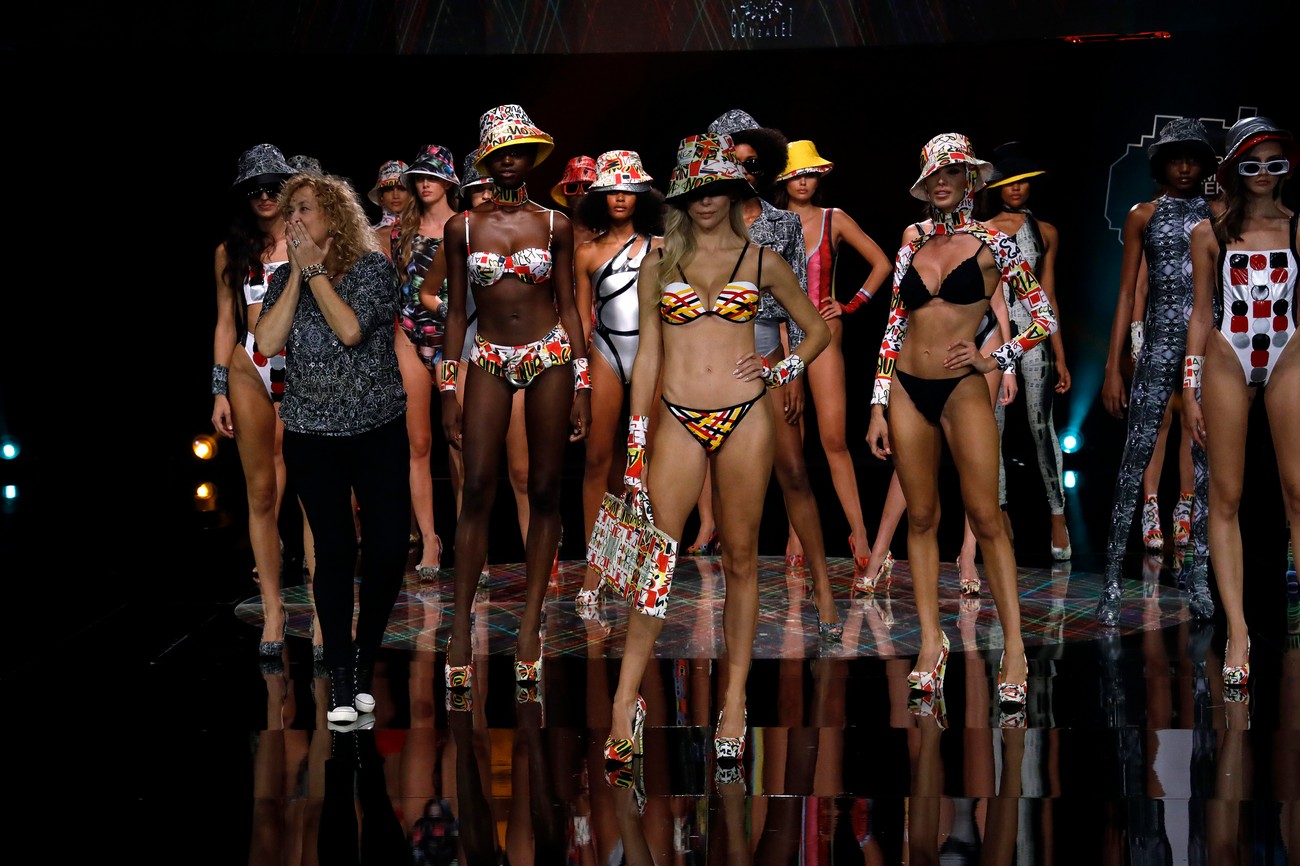 2021-10-23
To talk about Nuria González in the Canary Islands is to talk about the design and manufacture of swimwear on the islands. The designer has been part of the "Gran Canaria Moda Cálida" programme since it was created by the Cabildo to support the island's swimwear sector and her annual fashion show arouses enormous expectation for her original prints and her daring and innovative staging.
SS22 COLLECTION - CEBRIÁN27
In this collection the designer captures what she sees when she looks around her, her shop, the workshop, the 80's painted aluminium, the drawing that Celeste made as an advertisement for the entrance sign, the wallpaper with geometric motifs with which she papered some of the walls, the cones of thread that filled her workshop... this is how Cebrián27 was born. .this is how Cebrián27 was born, the address of her shop-workshop, where we will see high-waisted swimming costumes and stylised lines, personalised shoes, hats...with interweaving and inlays in recycled polyester Lycra, vinyl, oneta, cotton knit in black, red, yellow, white and silver tones.