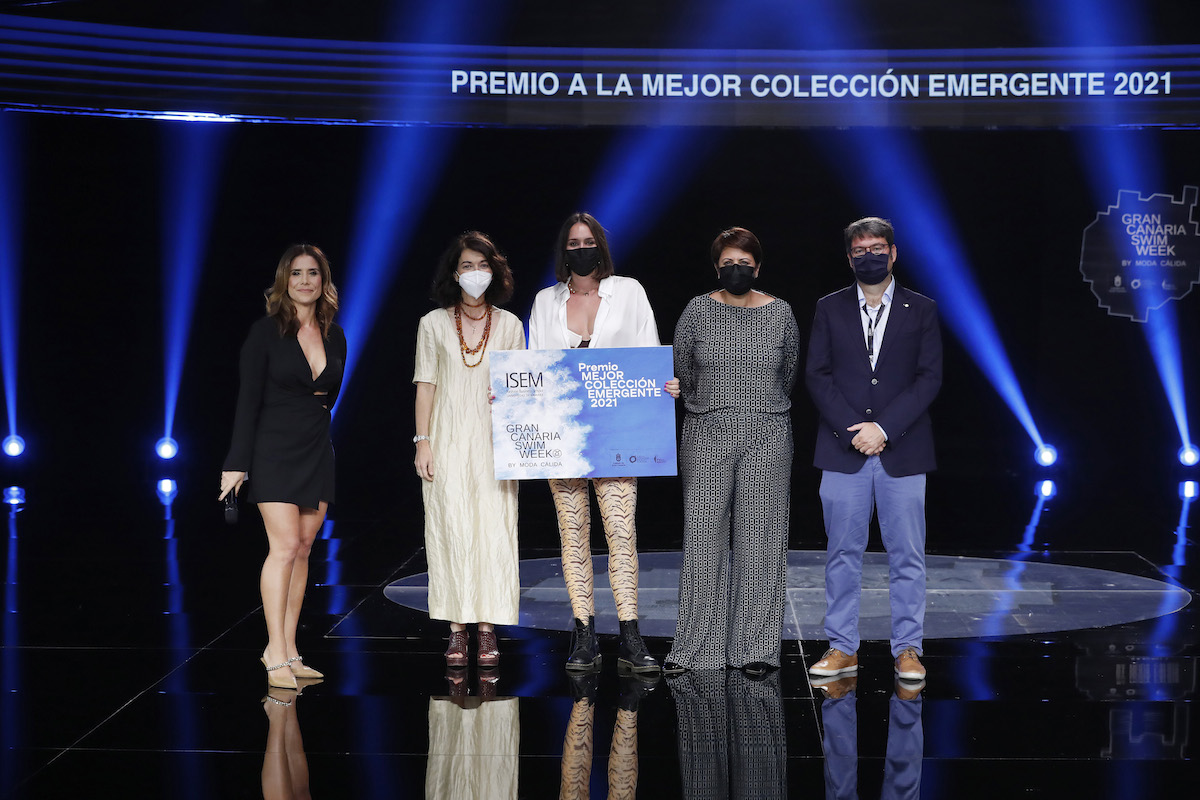 2021-10-26
Gran Canaria Swim Week by Moda Cálida has recognised the quality of the collections presented in this latest edition and their relationship with sustainability by awarding three prizes of great national and international importance.
On Friday afternoon, the Best Emerging Collection Award sponsored by the business school specialising in fashion, ISEM Business School, and consisting of the Fashion Digital Business course, was presented. This award went to the swimwear fashion brand VEVAS, whose creative director is Verónica Aparicio, and was presented by Minerva Alonso, Councillor for Industry and Commerce of the Cabildo de Gran Canaria.
Likewise, after the last fashion show on Saturday night, the prize for the Best Sustainable Collection and the L'Oréal prize for the Best Collection were awarded. The first award of the night was given to the Canarian designer Elena Morales by the President of the Cabildo de Gran Canaria, Antonio Morales; this award was sponsored by Nylstar Hydrogen Technologies, and the intimate fashion magazine CYL. In this way, Elena Morales will enjoy a report of her firm in CYL magazine as well as 200 metres of sustainable fabric provided by Nylstar. After the award ceremony, the winner posed with Laura Ugalde, director of CYL magazine, and Viktoriia Liepkova, director of sustainability at Nylstar.
The L'Oréal award for Best Collection was presented to González by Minerva Alonso, Councillor for Industry and Commerce of the Cabildo de GC. This award consists of a report in a fashion and trends headline, and after the presentation, the creative director of González and Mónica Pueyo, director of Communication of L'Oréal Paris, took the official photo of the award.