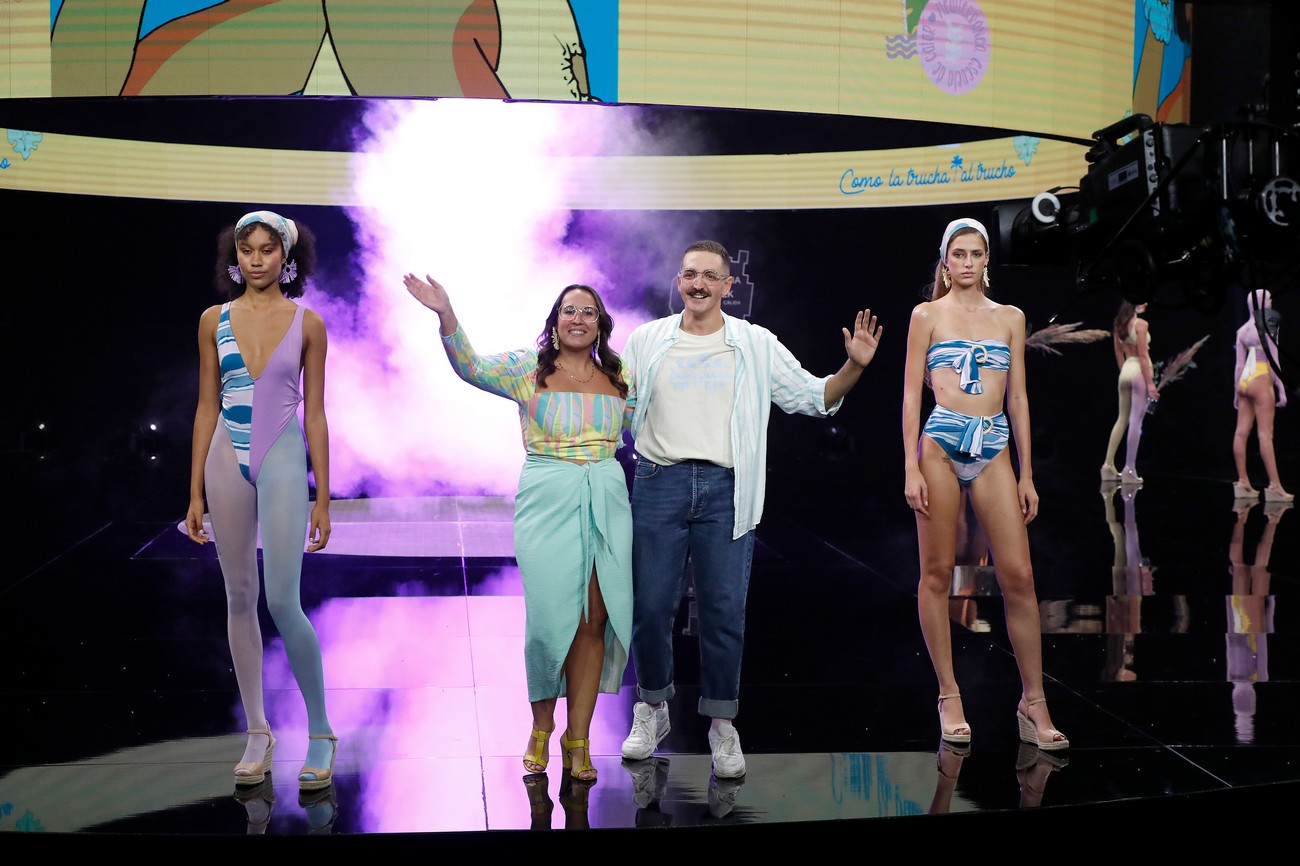 2021-10-21
The brand Como la Trucha al Trucho was created by Amanda Gutiérrez Martín and Adonais Sarmiento Peña in September 2014. Both were born in 1992, she in Gran Canaria and he in Fuerteventura. They studied together at the Escuela de Arte y Superior de Diseño de Gran Canaria and complemented their practical training in Italy: Amanda in Florence with the designer Andrea Rossati and Adonais in the corsetry Jenny Couture located in Milan.
SS22 COLLECTION - DAMAJUANA
They are inspired by light in the form of colour, which helps us to enter a warm and relaxed atmosphere with oranges and yellows, but in which we also find contrasting colours that remind us of those summer evenings with greens and blues. The styling for this collection, focuses on a Mediterranean style, which leads to its own style of pastel colours, organic and fluid garments, combination of fabrics and prints always taking it to its retro style.