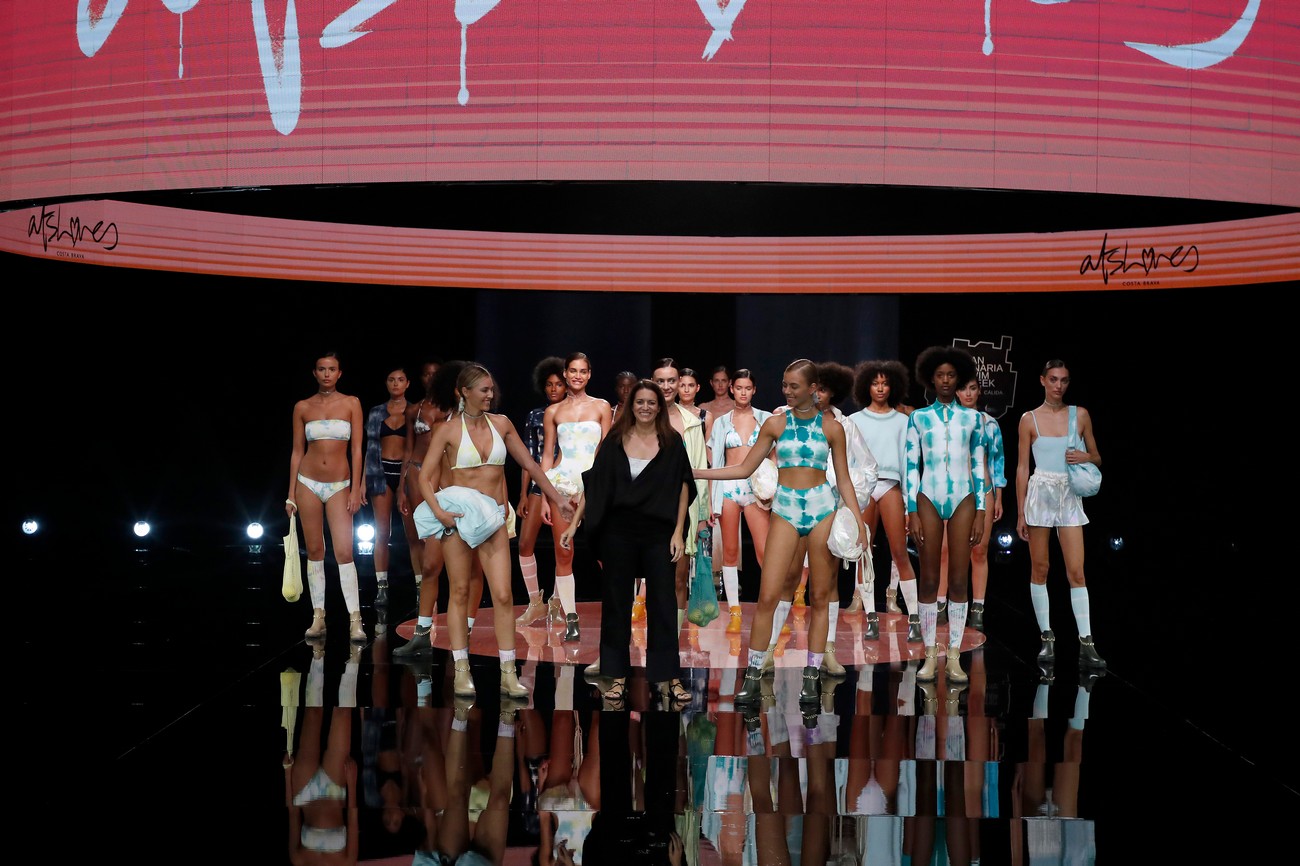 2021-10-22
All that she loves is a Swimwear & Intimates brand that focuses its main concept in joining technique and the latest technology with craftsmanship and local production. Each piece is manipulated, bound and folded by hand before being introduced into the dyeing drums, giving it a special, exclusive and unique look in each creation. ATSL is a sustainable and responsible brand that is committed to the "made in local" philosophy in the purchase of fabrics, as well as in all the processes and phases of the development of the collections in workshops and collaborators in Girona, Maresme and Barcelona.
SS22 COLLECTION - ORIGIN
The collection is based on the origin of the creation of the planet through the 4 basic elements, water, earth, fire and air. Each element is present and has influenced the new collection through textures and structures in the fabrics, through the colours and above all through the new dyes. But the 4 material elements could not be completed without the fifth element, the ether, that substance that binds us, complements and links everything until it creates the medium through which the void moves, through which light and gravity travel.