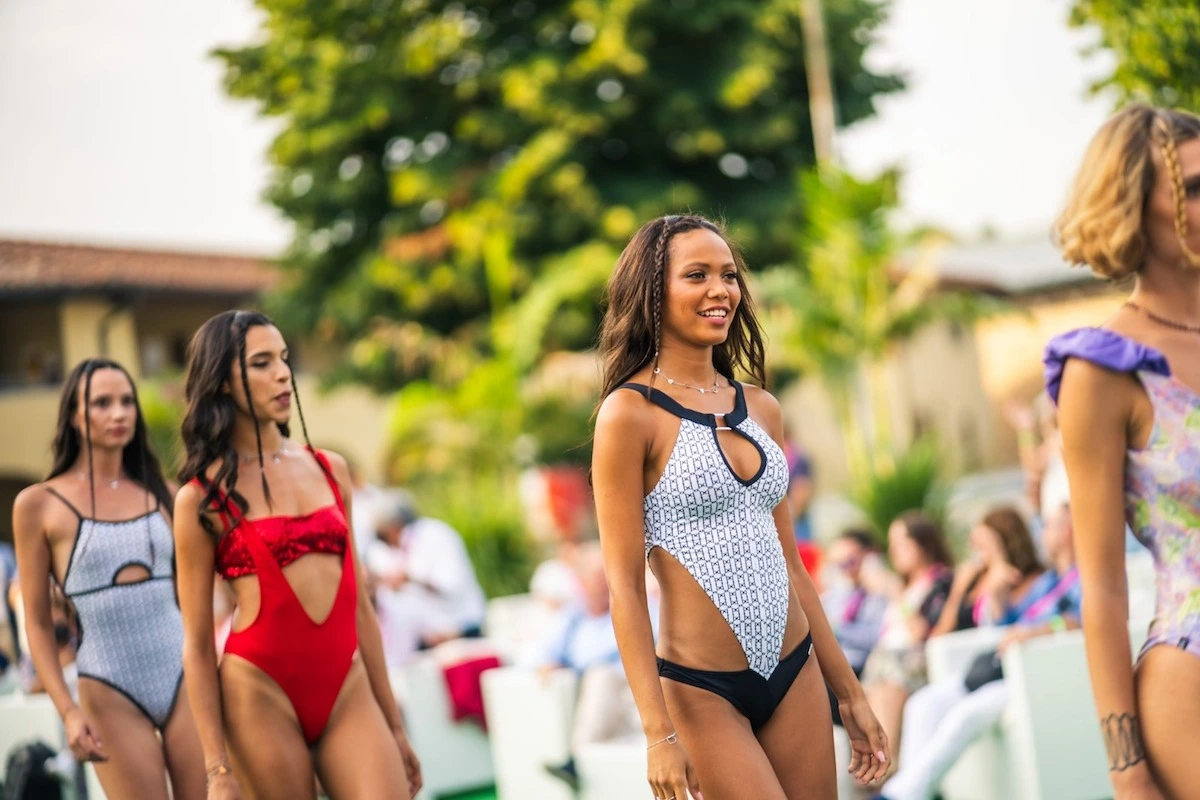 2022-07-21
Elena Morales, Chela Clo and Palmas return to 'Maredamare', the international fair of reference in Europe to be held this weekend in Florence.
These firms come under the umbrella of the program Gran Canaria Moda Cálida and with the support of the Chamber of Commerce and ICEX Spain.
Three firms from Gran Canaria -Elena Morales, Chela Clo and Palmas-, the only ones from the Canary Islands and together with six other national brands, will exhibit their designs at the 15th edition of 'Maredamare', the international swimwear and underwear fashion fair, held in Florence from July 24 to 26.
These island brands come under the umbrella of Gran Canaria Moda Cálida, a program to support the textile sector, created and promoted by the Department of Industry, Trade and Crafts of the Cabildo de Gran Canaria. In this case, the insular corporation subsidizes the stands where these firms will be able to exhibit their creations.
On the other hand, their participation is supported by the Chamber of Commerce of Gran Canaria, which subsidizes the participants' travel expenses, i.e., transportation and accommodation. It is also an action coordinated with ICEX, a national public entity that promotes the internationalization of companies. In total, nine national brands are participating in this fair within the Spain brand pavilion.
This is the second time that the firms of Gran Canaria Moda Cálida attend this fair. The assessment of the previous edition was very positive, despite the fact that, due to the health situation, the capacity was reduced. Their attendance allowed them to establish international contacts and close sales outlets abroad. On this occasion, they come with the aim of strengthening the international contacts already initiated, create new relationships, promote new sales and promote the foreign image of the designs created in the workshops of the island.
In addition to the different exhibition stands of the Gran Canarian firms within the Spanish pavilion, on Saturday July 23 at 12:30 there will be a parade of the nine national brands participating in this fair.
Maredamare' is held in the Basso Fortress, an emblematic building in the heart of this capital of the Tuscany region. A space of 11,000 m² that houses more than 300 brands, from the medium-high and high segment, of beachwear, swimwear, caftans, accessories, homewear and underwear. A meeting point, with a long tradition in the international fashion calendar, between buyers and established and emerging Italian and foreign companies.