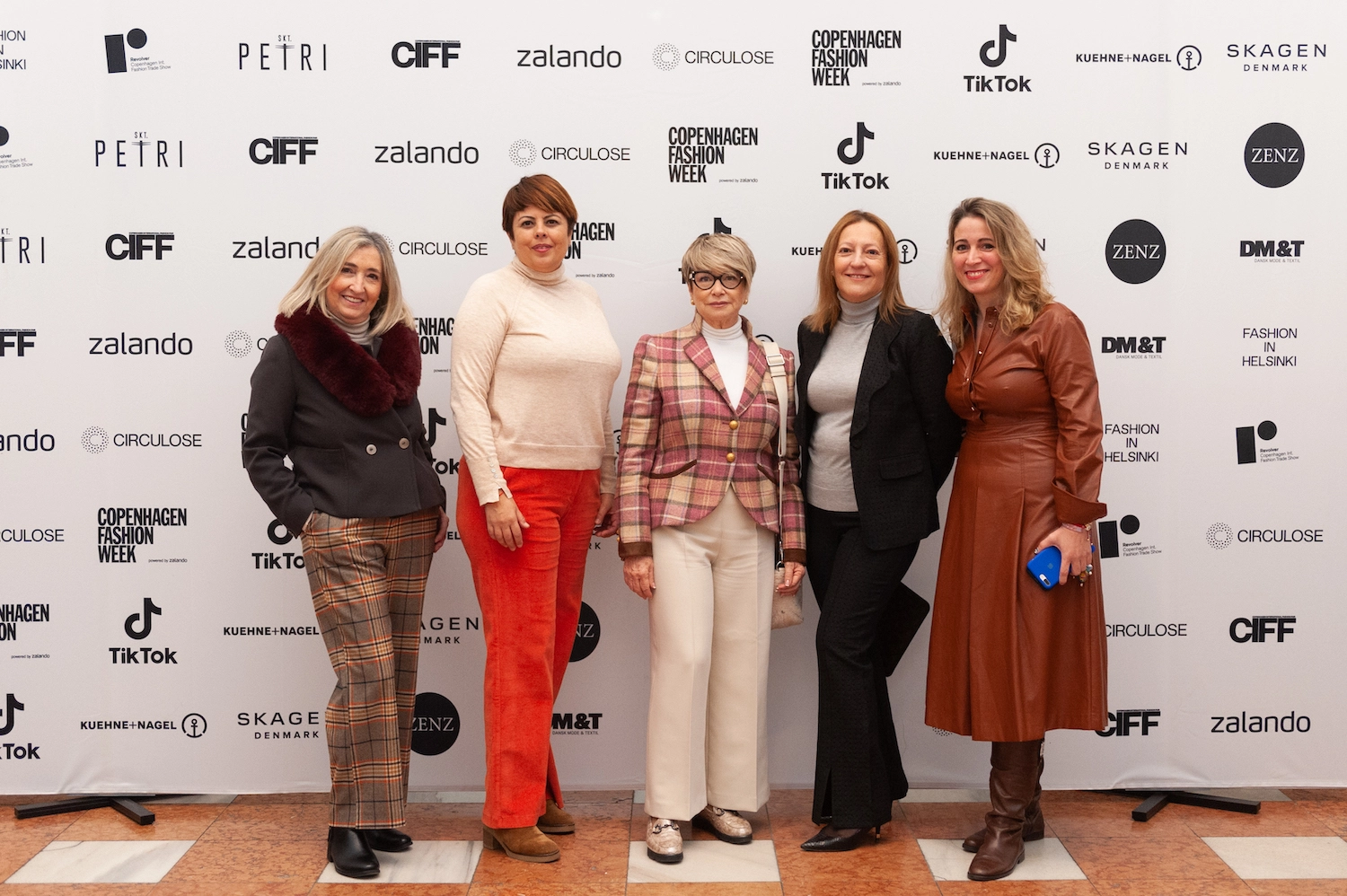 2023-01-31
The Department of Industry and the Chamber of Commerce of Gran Canaria promoted this Tuesday in Copenhagen its swimwear fashion week as a first step to disembark next summer on the catwalk of the Danish capital, the main one in the Nordic countries.
A delegation led by the Councillor for Industry, Trade and Crafts of the Cabildo de Gran Canaria, Minerva Alonso, and the Vice-President of the Chamber of Commerce, María de la Salud Gil Romero, attended the presentation of the Copenhagen Fashion Week and subsequently held a meeting with its executive director, Cecilie Thorsmark.
"The aim is to come in August to showcase our swimwear fashion week," Alonso told EFE at the end of the presentation, held at the New Carlsberg Glyptotheque, one of the main museums in the Danish capital.
Alonso stressed that the Gran Canaria Swim Week by Moda Cálida is the only swimwear fashion week in Europe and that it is "fundamental" that synergies are created between Canary Islands and European companies and that other fashion fairs are visited to sell "our products".
The Canary Islands authorities began an internationalisation plan more than five years ago, which first included an agreement with Ifema to organise the catwalk, as well as work with the Chamber of Commerce, which has resulted in actions such as attending the Italian fair Mare da Mare and the Berlin Fashion Week, with which the first European Fashion Alliance has been promoted.
"Gran Canaria is a tourist destination, a sun and beach destination, although we also have magnificent summits and, for us, it is extremely important to take advantage of this promotion of our swimwear fashion week and promote our destination. I believe, as our experts have informed us, that this is our market. And we will continue to work in Northern Europe," he said.
The collaboration with Copenhagen stems from the mutual recognition between two "important" platforms and the "need" to position themselves as "global players", Thorsmark told EFE.
"I think we can do a lot and I think both Danish tourism and Danish industries have a very good fit with Gran Canaria. We are very happy with this collaboration," he said.
Thorsmark expressed hope that the presence of Gran Canaria Swim Week, now in its 26th edition, in Copenhagen will bring "inspiration from a segment of fashion that we don't explore too much here because of the northern European climate".
The promotional action in the Danish capital is completed with the permanent projection of a video about the Gran Canaria catwalk in one of the hotels linked to the Copenhagen Fashion Week, as well as a digital marketing campaign and collaborations with local influencers.
6487