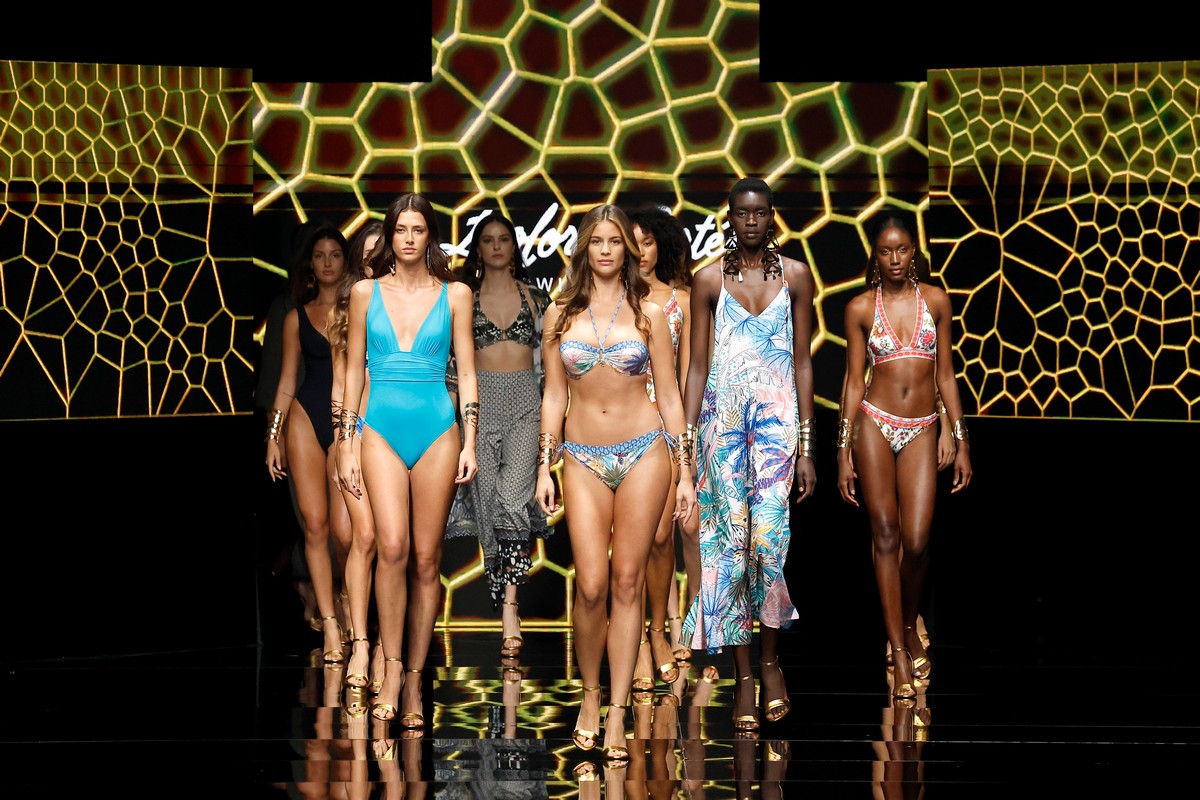 2022-10-20
COLLECTION SS23 - PHUKET
In this collection, the wild flora and the mysterious charm of Asian landscapes predominate, inspiring an exotic and eternally youthful swimwear fashion.
Natural tones such as khaki, combined with sweet shades such as coral or pink, make up a palette full of joy.
Animal print in juxtaposition with floral prints enrich the designs, thus transporting us to idyllic locations.
The golden details present in brooches and jewel buckles, together with two-tone tassels to finish off the loops, also take on importance, extolling the richness of the handmade.
BOTANICAL DREAM Flowers and leaves are the main motif of this trend. A wide range of colours to achieve designs with a lot of personality.
SUMMER BOUNTY Monochromatic pieces worked with textured fabrics are the key to this trend. Clean and precise shapes that enhance the female body without the need for external elements.
6427