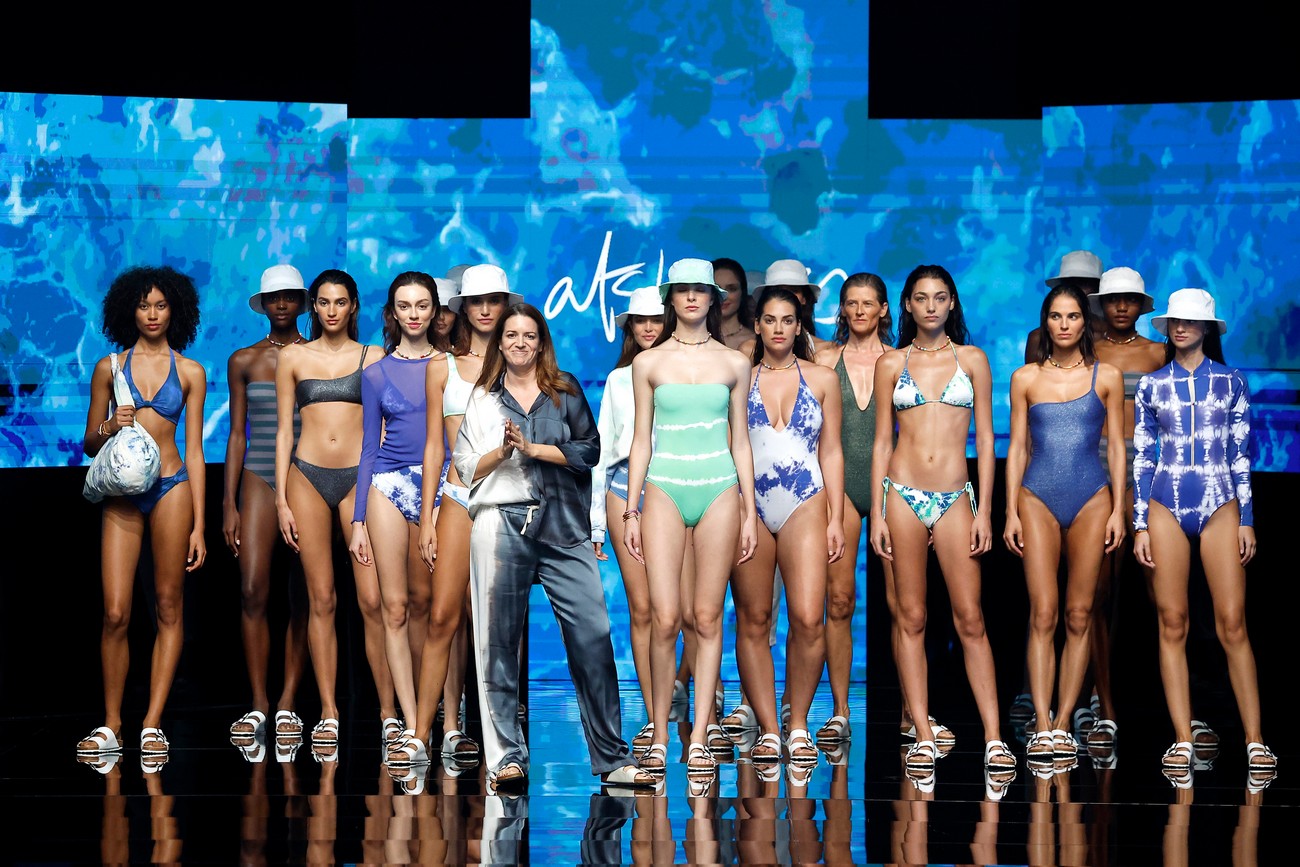 2022-10-21
COLLECTION SS23 - BLUE SUBMARINE (THE SWIMMING POOL)
A swimming pool without water is a blue submarine moored in a garden. Inside is the crew of swimmers that Clara Esteve has imagined for the SS23 collection of ALL THAT SHE LOVES.
They are delightful swim and beachwear pieces, enlivened with a vibrant palette of intense colours, and a recital of tye dye on a white background.
Craftsmanship and technology combined to transform the best local materials into a swimwear proposal that will make you fall in love.